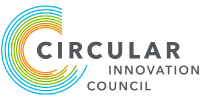 SHOW YOU GIVE A SH!RT
Why Give A Sh!rt for planet earth?
This Waste Reduction Week in Canada (October 15-19) be a part of the #IGiveAShirt™ Challenge and help us keep millions of reusable items out of landfills. 
Eco Art Installation
These videos will inspire you to think twice about the environmental impact of what you wear.
Rethink Reuse™ Clothing Spill Installation
 Give a sh!rt about your clothing footprint!